GET AHEAD IN YOUR JOB SEARCH
CONNECT WITH TQL
If you're interested in starting a life-changing career with...
Unlimited opportunities
Paid training & mentoring
Award-winning company culture
Personalized career paths
...then TQL the the place for you. With 9,000+ employees across 56+ offices from coast-to-coast, TQL is always growing and hiring entry level sales representatives, recruiters, and more.
If you are looking for a company that will challenge you, support you, and help you reach your full potential, then fill out this form to connect with one of our campus recruiters today.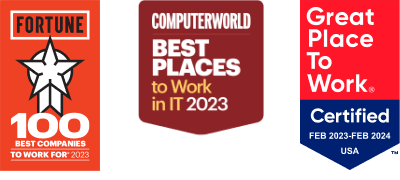 From Fortune ©2023 Fortune Media IP Limited. All rights reserved. Used under license.